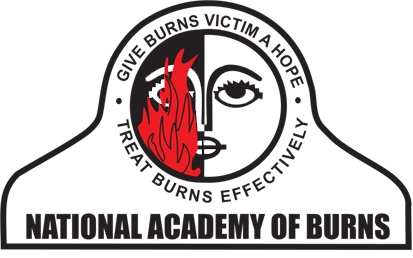 NATIONAL ACADEMY OF BURNS-INDIA
A National Association of Professionals involved in the Burn Care in India
(Regd. Office : A-122, Vikaspuri, New Delhi-110018)
Dear colleagues,
A new dynamic website has been created for National Academy of Burns-India (NABI). Every possible care has been taken in writing and placing maximum possible relevant information gathered painstakingly by me from multiple sources. However, omissions/errors, if any, are purely unintentional/accidental in nature.
Please view NABI Newsletter No. 24 December 2019 on the newsletter link to download the Newsletter
Feedback from the viewers for improvement are welcome.
Happy viewing.
Dr Sameek Bhattacharya
Hony. Secretary NABI
Room Number 321, Administrative Block PGI Building , Department of Burns and Plastic Surgery,
Dr RML Hospital, Baba Kharak Singh Marg
New Delhi 110001
Mobile: 9868188591
Email: nabi.secretary.india@gmail.com
The website was last updated on January 16, 2019 at 12:45 hrs)